- Tip -
Listen to yourself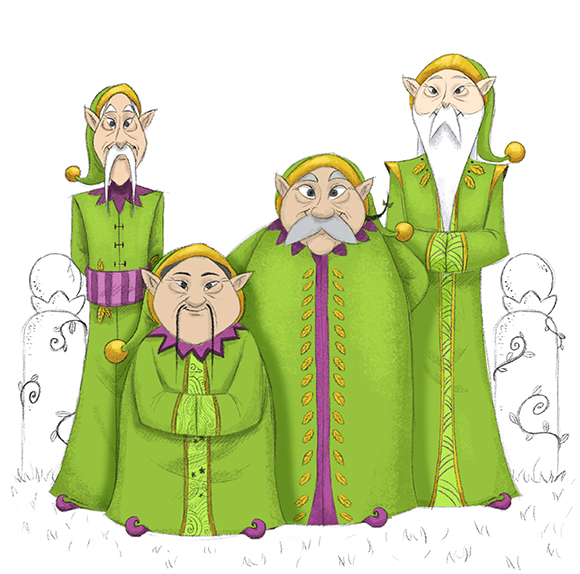 Every year, these particular wise elves teach an important lesson to the newest story elves:  how to listen to yourself.
You see, not only are elves asked to listen to themselves, they are asked to listen three times, to three different places in the body.  One at a time, elves invite these three places to speak up:  about a worry, a question over which they are puzzling, a course of action about which they might be uncertain.  They simply bring their attention to each place, one place at a time, and patiently listen for the message that comes.
It is very simple to do!  Think of the question or topic about which you would like to hear your own opinion, and listen…
Start with the head.  (You can bring your hands to your head, or simply give your full attention to your head.)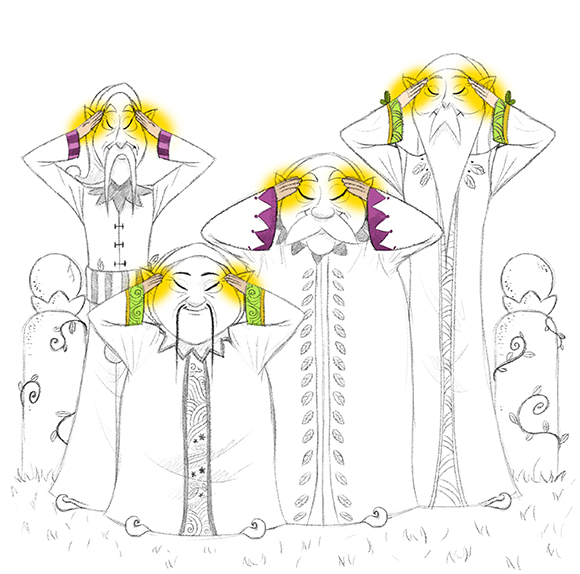 Then the heart.
Then the stomach/gut.  (Joble tells us that humans call this a "gut feeling.")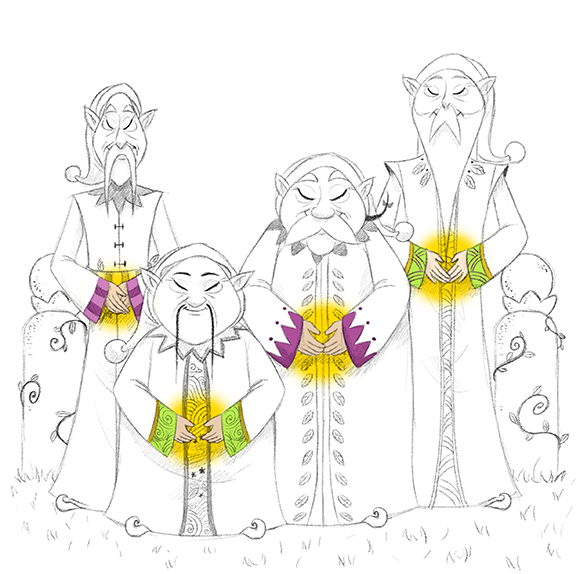 Shrub and I are sure you are wondering what to do if you get three different messages, one from each place.  This does frequently happen!  The ancient elves regard this as evidence of good listening, and not of a problem.
Sometimes there is a negotiation between the places, for example, between what the gut had to say and what the head wanted.  Sometimes, the different messages contribute to a "whole" understanding.
Above all, the wise elves encourage all elves to focus on the listening.