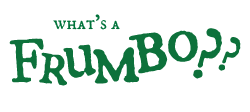 Elven money is called Frumbos, and it takes a pot of Frumbos to keep The Story Elves workshop open and growing with tips every month.
You see, young and aspiring artists don't always have the opportunity to meet a storyteller face-to-face, and The Story Elves workshop gives a youngster that same kind of experience. Here, in this workshop, they can learn storytelling from the experts, the ones with the pointy ears! On top of that, a visitor can find tips on what to do when the brain doesn't cooperate — and I know from seeing the pacing and the table pounding that creative work involves a good many moments of what I like to call Brain Freeze! The elves (the older ones) can help here, too!
Purchasing a Story Elves story also helps make the next story. And the elves are raring to go on Nuts. Alphonso Henry is a dandy new character. The elves keep asking me if the pot is full enough to start!
Thank you,
Dorothea, Workshop Secretary