- Tip -
Stand in the shoes of the character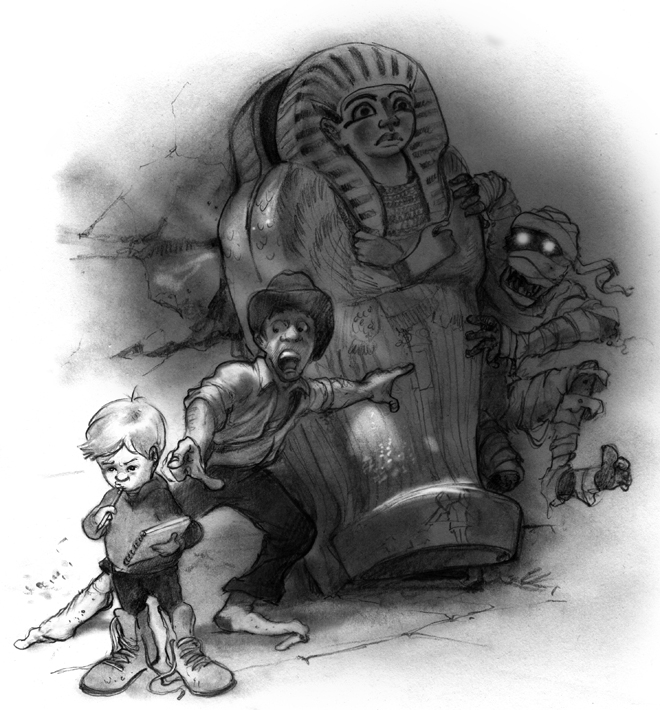 It's very late and the house is perfectly quiet.  The dog is snoring, the parakeet has her head tucked under her wing, but you are busily writing.  This story has gotten better and better.  A priceless artifact has been stolen out of a museum case, many different characters are chasing after it, and skirmishes are taking place in alleys, bazaars, tombs and tarantula-infested tunnels!
You write the characters all the way to a crucial moment.  The good guy is in trouble and the bad guy is about to make a final getaway with the goods.
But how do you know exactly how this moment feels? How do you know what the good guy is thinking and what he will decide to do?
We may not, unless we stop to put ourselves into the dusty, sweaty boots of this character.
New idea:  When you write a story, sometimes you need to step out of the role of writer and get yourself into the story, into the shoes of a character.  Once you are standing in the character's shoes, you can begin to see precisely from his perspective.  What he would actually do next becomes vividly clear.  You are not the writer in this moment.  You are taking a turn as the character you created.
We can do this at any moment for any character:  put down our pencil, take a pause from being the storyteller, and climb in.
When we climb out again, we can then describe in detail what the good guy did…