- Tip -
Stories need sounds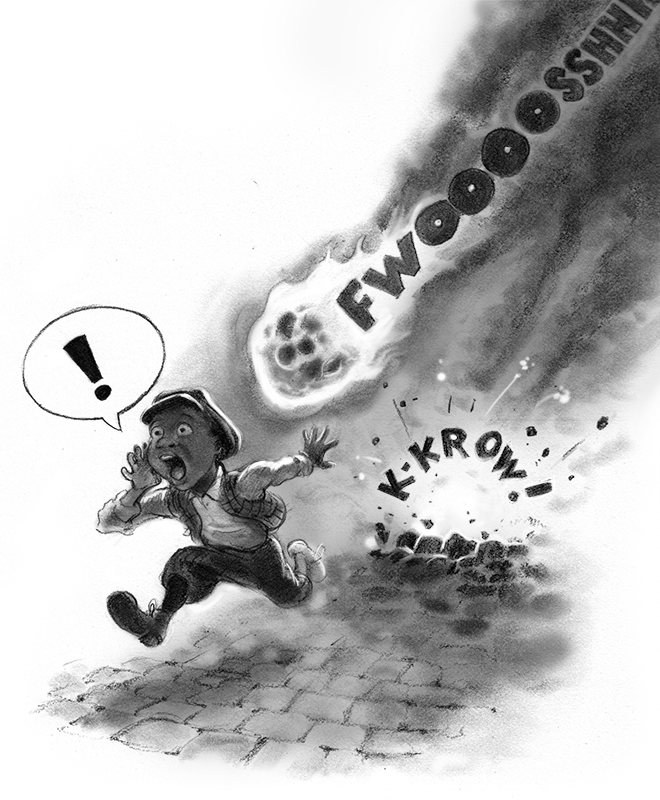 Some writers like a nice quiet place to write.  If you are writing in school, you might have to be quiet.
And all of this quiet could end up making the story that you're writing quiet, too.  TOO QUIET.
Things that happen in stories often have sounds!  Just take a look at the illustration above!  A flaming asteroid hits the cobblestones and a young bloke runs screaming to warn his friends!  Hasn't such a thing ever happened in one of your stories??
New idea:  Don't forget that stories need sounds to go with the action.
BE SURE THAT YOUR ASTEROIDS FALL WITH A FWOOOOSSHHH!
even if your classroom needs to be quiet enough to hear a pin drop.
(A Drawing tip on sounds may interest you, as well… drawing-sounds)