- Tip -
The joys of inventing a story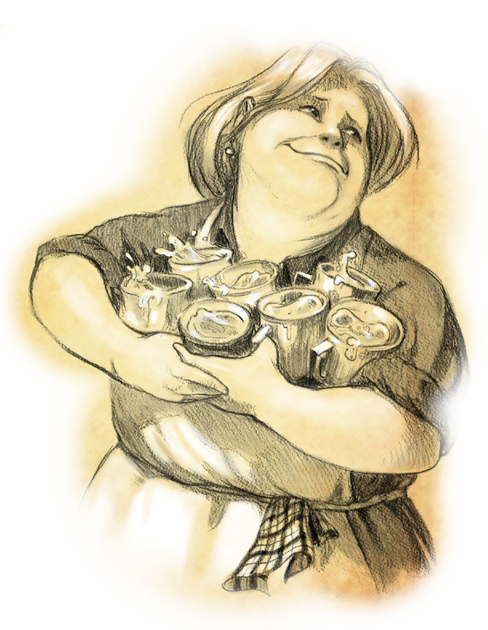 This writing tip is short.  The point is so simple and delightful.
When you write a story, you invent everything.  You can arch the eyebrow of a pompous king and you can place frothy drinks into the arms of a happy innkeeper.  With words, you construct every part of the story in any way you like.
This is magic.  With the wave of a pencil or a quill pen freshly dipped in ink, suddenly, whatever you imagine is there.
New idea: It is indescribably satisfying to invent a story.  I recommend beginning a new story straightaway.