- Tip -
The title that tempts, the title that tells the story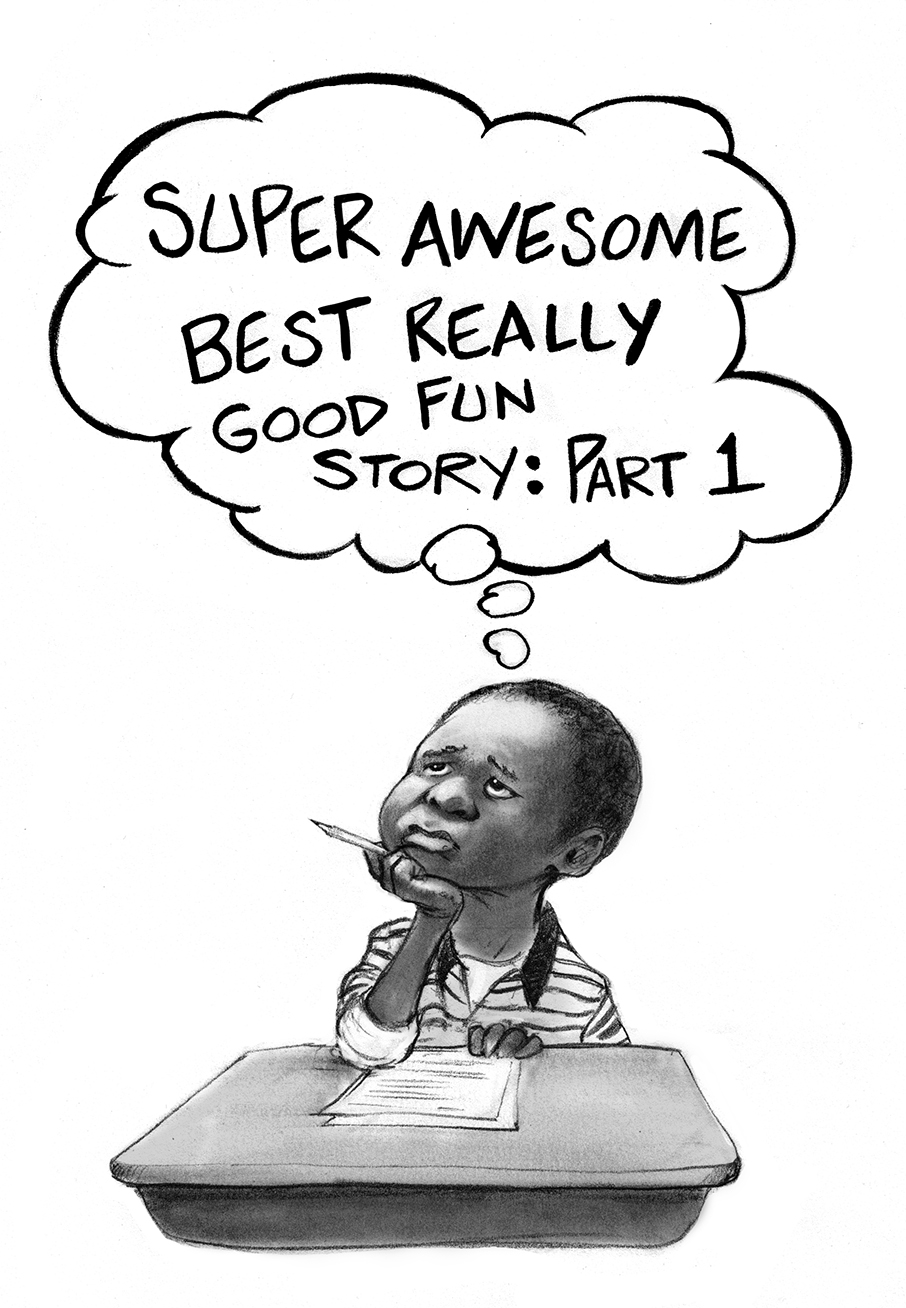 Story titles can be anything.  Yet, this freedom should not make you queasy!  Titles are like puzzles.  They can be figured out and solved.
Here are some ideas to get you thinking in the direction of wonderful title:
* Search out a single sentence in your story that you particularly like and that captures the theme of your story in some way.  Then, see if you can chisel out a strong title from the words.  For example, from the sentence, "Tony was sure of it, Wednesday was turning out to be a monstrously bad day," you could make the titles One Monstrous Day and Tony's Worst Wednesday.
* Titles can be mysterious or, alternatively, titles can give the reader a rough map of the entire story.  Which do you prefer?  Do you want to give your reader just a clue, or do you want to tell them exactly where this story is going, right from the start?
* Think about the length of your title.  Titles can be a single word and pack a wallop, or they can be long—as long as a sentence!—and  irresistibly inviting.
* Try out alliteration, which means repeating "first" sounds (Francis the Fairy Godmother Finds a Fabled Friend).  Alliteration often gets you playing with words, swapping them in and out, based on both their meaning and their sound.
New idea:  Walk through the fiction section of a library, drag your finger along the spines of the books, read all of the titles and stop on the ones that make you want to take the book off of the shelf.  See which titles you tend to like!  Gather ideas from other authors.
And be sure to draft your title ideas.  Titles are no different from story text:  they get drafted and revised!  Sometimes, they get tossed onto the scrap heap!
Titles are worth your time because they set the tone of the whole story.  If you write a sizzling title, you are telling your reader right away:  Listen up!  This super awesome title is just the beginning…
This tip was inspired by Aowyn from Denver.