- Tip -
Willpower in ACTION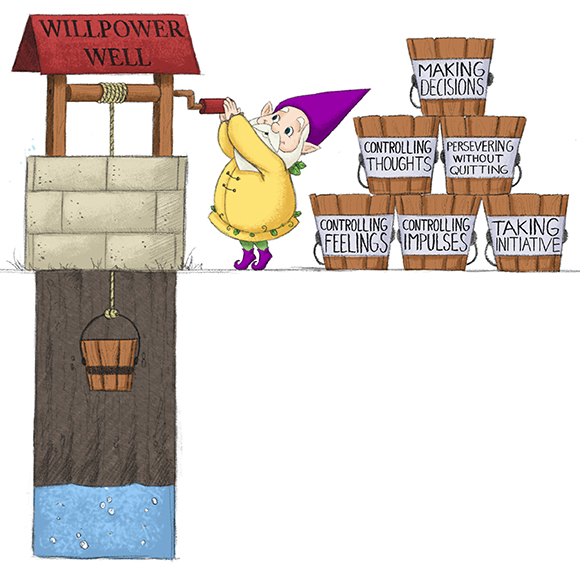 As you hopefully know from our previous tip on willpower, human researchers—who are extremely imaginative—suggest that you can think of your willpower as a well that you draw from when you do certain things.
Shrub and I wanted to show just how often you rely on your willpower by giving some examples of everyday situations that are "powered" by willpower!  Have a look…
Studying for a history test rather than reading an easy book about aliens…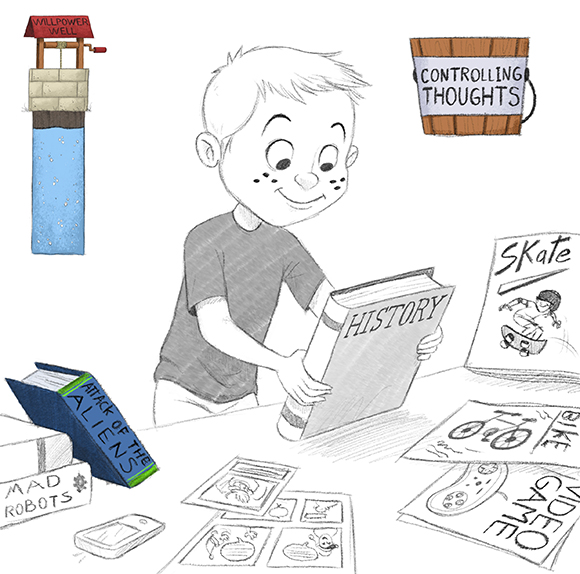 Not punching a brother in the nose when he makes you angry and frustrated…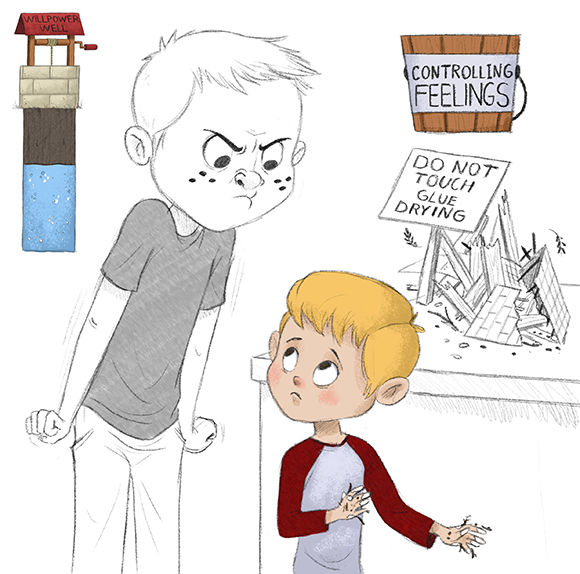 Choosing what to drink…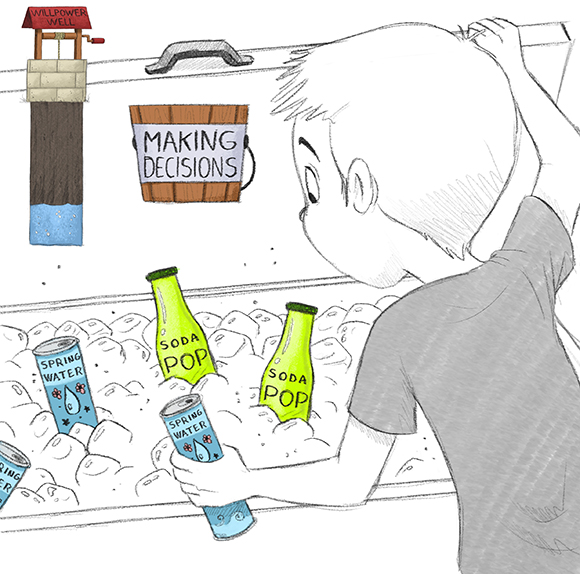 Working at something, even if it is an exasperating struggle…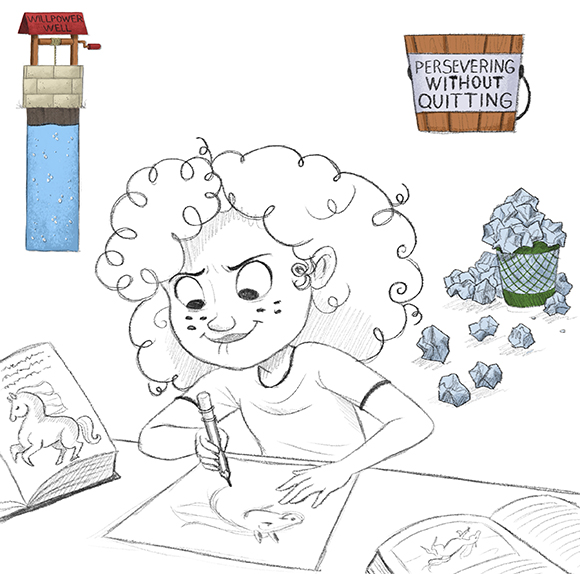 Choosing to keep safe when something looks unsafe but also a bit tempting…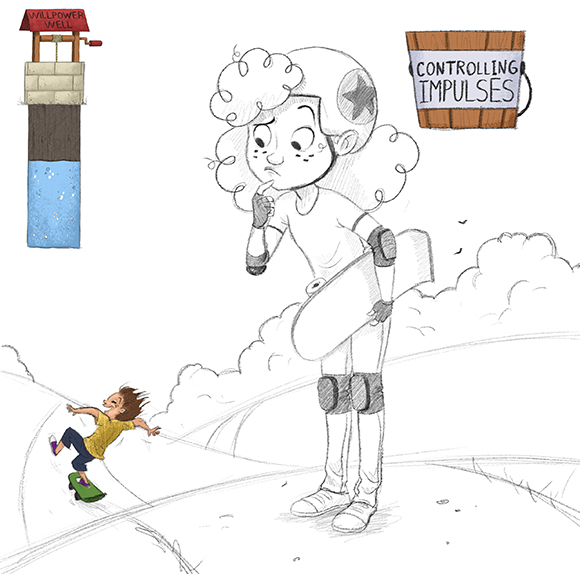 Taking initiative when something new and bold needs to be done!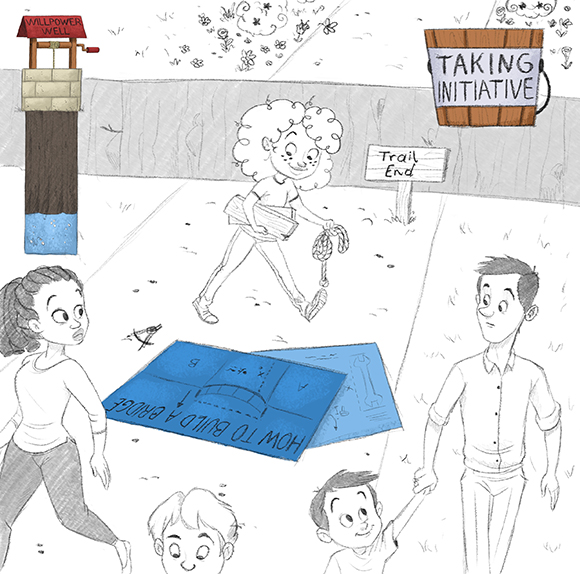 Willpower is used by humans continuously throughout the day, in so many different situations and circumstances!
It is useful to know what kind of situations require willpower, and it is equally important to know what puts fresh willpower back into the well.  Remember that willpower is replenished by SLEEP, FOOD, WILLPOWER EXERCISES and SUCCESS.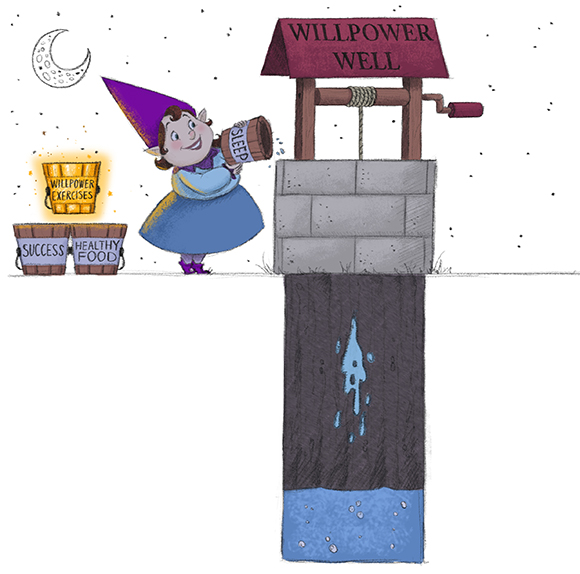 Footnote:  Why succeeding at something gives a human more willpower is still a mystery to Shrub and me, but we can tell you about several fascinating willpower exercises in this new tip…  willpower-exercises-that-work-even-for-witches