- Tip -
Willpower – The story of the strength starts HERE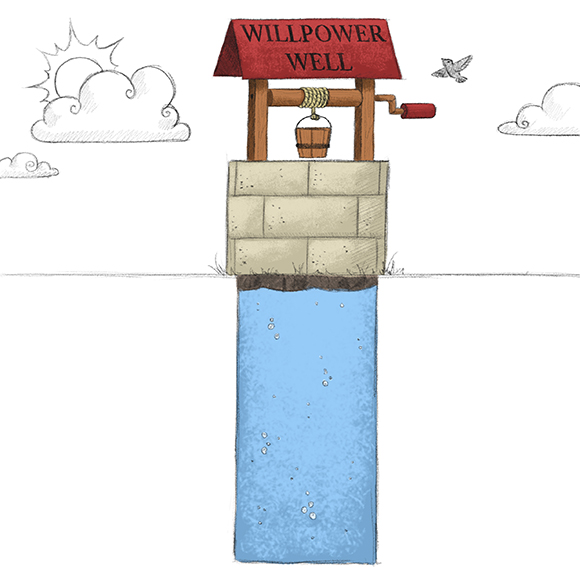 We have recently learned that humans have a truly remarkable inner strength called willpower.  You cannot see this magnificent power, so the researchers who discovered it suggest imagining it as a well.
Humans use willpower very frequently.
When you
make a decision
control a thought,
change a feeling,
restrain an impulse,
when you persevere at a task without quitting,
and when you take initiative and do something new
you are using willpower!
In the next illustration, Rocío the illustrator elf drew an imaginary well with the real ways in which willpower is used beside it…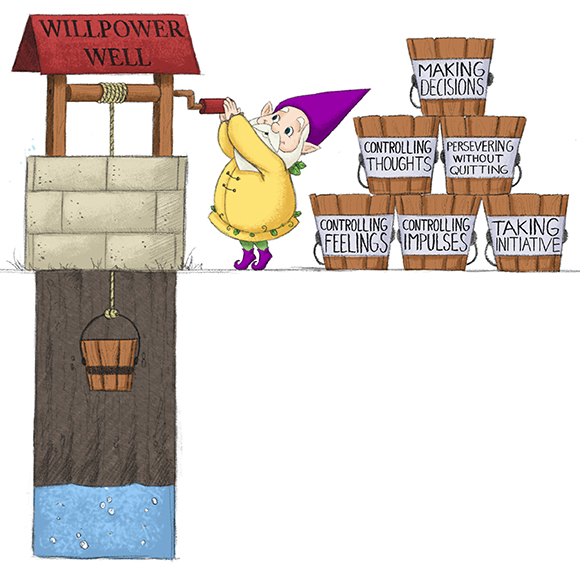 As you may might expect, willpower runs down as it is used.  And the researchers thankfully discovered that willpower can be restored by certain specific actions!
When you sleep, when you eat (healthy food is best, of course) and when you succeed at something (like finishing a project), your willpower well is replenished.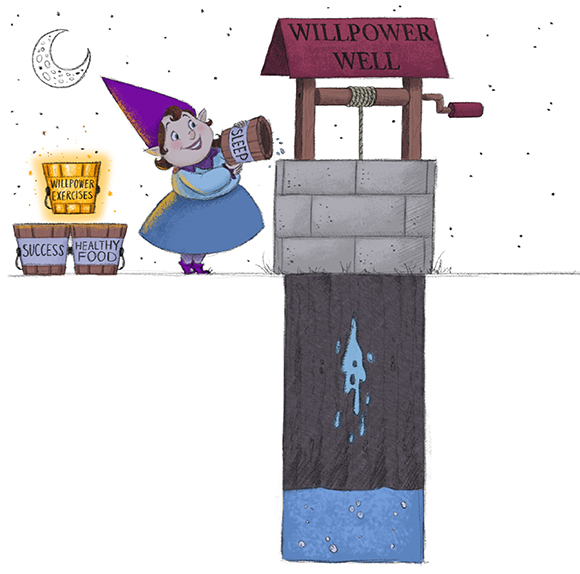 Footnote:  You may have noticed the gold bucket, WILLPOWER EXERCISES.  Willpower is so important to the daily life of humans that researchers wanted to know if it is possible for a person to create more willpower to use!
What the researchers found is fascinating, and will be discussed fully in a separate tip…