- Tip -
Where to start when you are asked to "Write a page"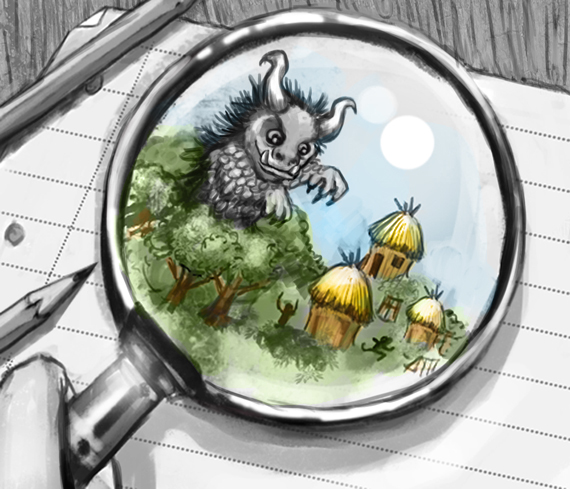 It is not uncommon to be asked to "write a page."
Sometimes, a writer will begin by nervously scanning down the page's full length, wondering how all of those empty lines will ever get filled!
Yet, elf elders teach that we can focus on the story that is destined to take place there!  You see, elves believe that pages are never truly blank.  Elven logic on the subject of blank pages goes something like this:
The time will NEVER come when every story has been written.  The supply of new stories will never run out!  Therefore, it only stands to reason that each new blank page arrives with equal magical opportunity.
And, looking deeply, past the blank lines, often reveals to us exciting glimpses of what is about to appear.
New idea:  If, in the near future, you are asked to "write a page," do not worry about how you will do this, or how soon you will reach the bottom.  Do not worry about making your writing bigger so that the end of the page comes sooner.  Do not worry about anything!
Instead, spend a few moments looking deeply for what is destined to take place there.